What is a dog walking job actually like?
Dog walking jobs can be very rewarding for those who love dogs and enjoy spending time outdoors. However, there is a lot of responsibility involved to ensure the safety of the dogs in your care. In this blog post, we will discuss some tips and guidelines to nail your first dog walking job.
Essential equipment for a dog walking job
Firstly, it is important to make sure that you are properly equipped for the job. This means having a sturdy leash, harness, and collar for each dog. Your clients might provide their own, but it's worth having a spare or two in the car in case of breakage.
In addition, don't forget to carry a poop bag dispenser with extra bags at all times. It is also important to have a basic first aid kit on hand in case of any emergencies. And lastly, bring along some water, a portable bowl, and a ziplock bag of treats to keep your furry clients refreshed!
Introducing yourself to doggy clients
Once you have your equipment, it is crucial to take the time to get to know each dog individually. This is where it's so important to have a meet and greet before you start any dog walking job! Ask questions about their personality, walking behaviours, and any specific needs they may have. Some dogs may be nervous or fearful around other dogs or people. Others may be highly energetic and require more exercise. By taking the time to get to know each dog, you will know how to provide them with the care they need.
Here are some tips on introducing dogs and on walking multiple dogs at once.
Staying safe during the booking
Another aspect of being a responsible dog walker is being observant at all times. This means keeping a close eye on the dogs you are walking and the environment around you. For example, if you are walking near a busy street, it is important to keep the dogs on a short leash and away from traffic.
Additionally, if you are doing a dog walking job in an area with other dogs, be sure to keep a safe distance to avoid potential conflicts. As such, we don't recommend letting dogs off-leash during Pawshake bookings. if you encounter another dog or person on your walk, make sure to give them plenty of space.
It is also important to be mindful of the weather and other environmental conditions. If it is hot outside, make sure to bring plenty of water for the dogs and avoid the hottest parts of the day. Similarly, if it is very cold or wet, make sure to bring appropriate gear to keep both you and the dogs dry. This includes towels for wiping off muddy paws before coming into the house.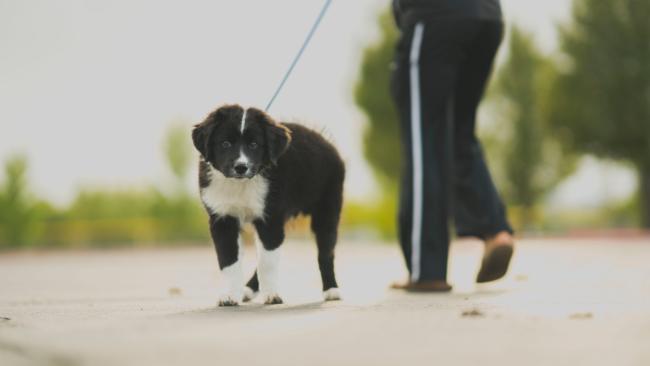 Good communication during your dog walking jobs
Finally, it is important to maintain clear communication with the owners of the dogs in your care. This means providing regular updates on any issues that arise, and any information about the dog's behaviour or health. By maintaining open communication, you can build trust and put your client's minds at ease.
In conclusion, being a responsible dog walker requires a great deal of attention to detail, patience, and care. By taking the time to prepare yourself for the job beforehand, you can provide a great dog walking service and grow your Pawshake business.
Click here if you would like to apply to be a dog walker!